When my son TH was a baby my husband and I no longer had the freedom to dine out as we did during our child free years.
Which was a loss, I'm sure, to the many restaurants we frequented Friday and Saturday nights.
That isn't to say we never ate out.
To the contrary.
By age eight, TH listed
Mussels Meuniere
as one of his favourite dishes.
Saturday night dinner, Summer 2010
Parents can attest, though, that once kids enter the scene, fine dining tends to become something you do on birthdays and anniversaries.
But the man I married and I have always been creative, and out of a sense of necessity, we came up with a whole new schtick called: "Dining
IN
on Saturday Nights" that has stuck with us all these years.
It all started, as I said earlier, when TH was a baby.
We'd look through cook books on Saturday mornings (often after having checked them out of the library) and pick something that looked amazing. Then we'd make a shopping list, bundle up up the boy, and head to the grocery to pick up everything we'd need.
I have to tell you, it was so much fun.
It not only gave us something we could do together, it became a family tradition that - with TH now away at college (I know) - has become somewhat of a saving grace.
Over the years friends and family have joined in on the culinary action, but for the most part, it's mainly been the two of us.
I always set a nice table; this time using a black tablecloth and soft warm candle-light to envelope us in the coziness of fall...

Then we open a bottle of wine.
And take the opportunity to talk, and catch up.
This evening was no different.
I have to tell you, the recipe was absolutely delicious and one that I will make again...
And again!
The velvety smoothness of olive oil infused tomato sauce registers on the palette as comfort and combines beautifully with the perfectly seasoned tender beef.
This is a hearty Autumnal worthy dish that despite an absence of gravy, still feels like home.
With a marachi band.
The red pepper flakes and fresh garlic add the perfect kick to a dish that was a nice departure from the standard.
I'm thinking the next time I make this I'll serve the whole works over polenta.
Now I dream about the sandwiches...
To get to Giada's recipe click
HERE
It's in the celebrating that we find our sense of belonging. We are reminded: These are my people and this is where I am meant to be.
Until next time everyone, be well.
xoxo
Lyndsay ~ The Kitchen Witch
Boo!
PPS... I was recently introduced to a fabulous group:
I Heart Cooking
. They are currently cooking their way through Giada's recipes and I, of course, HAD to join in!
***
Linked to: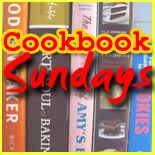 ***
Bring the daily magic of The Kitchen Witch straight to your inbox every time a new one is written.
Or you can subscribe by rss feed...
Subscribe in a reader